Thank you for your generosity to the mission of Good Samaritan. You can use the form below to make a one-time contribution or to set up a recurring contribution by credit card or by an automatic ACH withdrawal from your bank account.
If you want to make a one-time or recurring payment from a checking account, you will be asked to provide the routing number and the account number. You can find those numbers at the bottom of your check: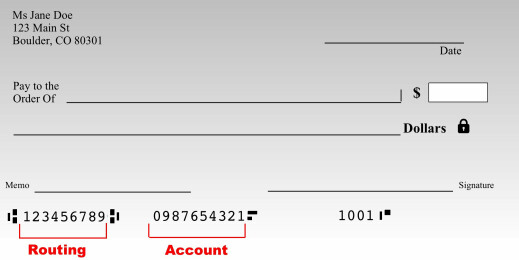 You can also text to give, send a check, or email our Finance team about IRA distributions and stock donations.