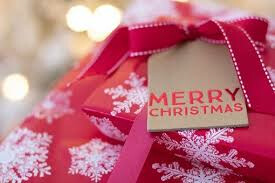 As Christmas approaches, I hear from people whose enthusiasm for online worship has flagged. "I just can't bring myself to look at the screen," they say. And the prospect of Christmas in front of a laptop screen instead of inside a spacious sanctuary with a large choir and festive decorations--well, that just seems to rub salt in the wound.
One might be tempted to say, "If it can't be in person, then I'm just going to skip Christmas services." I urge you not to do that. Instead, I encourage you to embrace the idea of the Good-Enough Christmas. Remember when we were young, and we got some gift we really didn't like, and we started to frown, and parents whispered in your ear, "Smile and say 'thank you.'" They wanted us to understand that gratitude was the only appropriate response to a gift.
What we also learned was that many of those inadequate gifts turned out to be useful, or fun, or something we could give to someone else. The disappointment of the less appealing gift wore off quickly, to be replaced by an appreciation for the offering. The gifts were good enough--not necessarily what we specifically hoped for, but something that stretched us spiritually. They were good enough.
This is the spirit of The Good-Enough Christmas. The spiritual advantages of the smaller, quieter Christmas abound: less work, less cleanup, more focus on being present to the few in our home bubble. With fewer relatives to tend to, we might be inspired to pick up the phone and call the more isolated members of our church community or neighborhood.
The Good-Enough Christmas also allows us more time to reflect on the real gift of the season: Jesus, Our Savior. He will never be just good enough. He will always be far more than we could have imagined, the biggest surprise under the tree, the unending source of our hope, our peace, our joy, and our love. He's worth our attention every day, but especially on this major feast of Christmas. I hope you'll join us on Christmas Eve and Christmas Day, and I hope you'll invite others to join us, too.
---
More from Blog